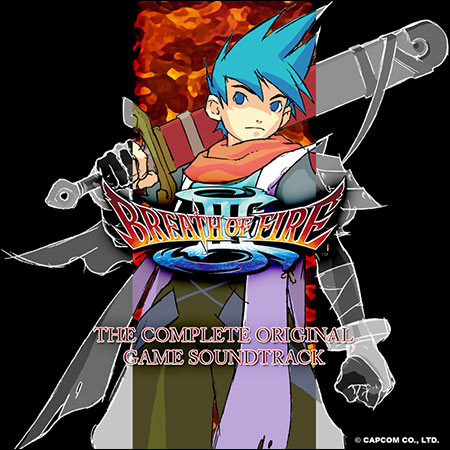 Названия альбома
: Breath of Fire III
Исполнители
: Akari Kaida, Yoshino Aoki
Композиторы
:
Akari Kaida
,
Yoshino Aoki
Год выпуска альбома
: 2016
Год выхода игры
: 1997
Жанр
: OST ( Original Soundtrack ) / Score
Количество треков
: 112
Длительность звучания
: 03:21:58
Носитель
: Fan-Made Compilation ( different sources )
Количество носителей
: 3 x CD ( Digital Media )
Издатель ( лейбл )
: неизвестен или не указан
Lossless аудио формат
: FLAC ( tracks )
Битрейт
: Lossless / 2 channels / 16 bit / 44.1 kHz
Размер архива
: ≈ 1082 МБ ( Добавлена информация для восстановления )
From Crash-Headroom:

This is the Breath of Fire III full playstation soundtrack I created back in 2016, it would have come out sooner but I was waiting for SOMEONE to upload a FLAC release of the O.S.T. ... they did!. I put it together using Neil Corlett's .PSF rip from Zophar's domain, plus an EAC rip of the Original Soundtrack from 1997. I was not a fan of the special box's version of BoF III. It has been created using the PsP's version of the soundtrack, meaning VERY tinny sound, a slightly different sound font causing some tracks to sound very different and other tracks are outright broken, like "Missing".

They were converted from the raw .psf files to .wavs first using various foobar2000 plugins, where upon I worked on them in audacity giving them as accurate as possible reverb settings also cleaned them up a little, then converted to FLAC inside EAC. All the tracks are here including the O.S.T.'s arranged stuff, both the western and eastern variations of the intro / outro themes plus all the unused tracks too. Please enjoy it as much as I did putting it together :).